Dr. Ellie Javadi DDS, MSD
Periodontist
Dr. Javadi is a double trained periodontist with 20 years of experience.
After Dr. Ellie received her DDS and Advanced Education in Periodontics in her home country Iran, she worked there for 5 years as a periodontist half of which was in one of the most underserved parts of Iran. She moved to the US in 2007 with her Anesthesiologist husband and their 2 boys, then Dr. Javadi attended Loma Linda School of Dentistry Periodontics Program and earned her MSD degree and first certificate in Advanced Education in Periodontics in 2011.
Her family's long journey to success brought them to the Evergreen State in 2011. Since then, Dr. Javadi has worked with dental offices and provided periodontal care for their patients. As of July 2019, she started her own Periodontics practice in the beautiful city of Edmonds.

Dr. Javadi is an affiliate faculty at UW School of Dentistry, department of periodontics. She is an active member of American Academy of Periodontology, Academy of Osseointegration, American Dental Association, Washington State Dental Society, and Snohomish County Dental Society.

At home Dr. Ellie is a busy mom with having two teenage boys, two active German Shepherds, a noisy miniature poodle, and a lazy Siamese cat! If she somehow finds some free time, she loves to bake, go for long outdoor bike rides, and workout with her husband.
Dr. Javadi is very passionate about helping patients to improve their oral health and consequently, the quality of their life. "Treating our dear patients with ultimate care , love and the best quality of the procedure is our main goal!"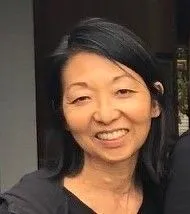 Kris
Dental Hygienist
Kris is a Seattleite – born and raised! Her career in the dental field started with a high school job sterilizing instruments, setting up rooms and trays. She loves science and found that dentistry was a natural fit. Kris likes that every day is different and enjoys the problem solving aspect of helping each person figure out what they need and how to get there. Kris has two daughters and finds laughing is a necessary skill. She enjoys that the office team is always laughing and enjoying each other. Her favorite sweet treat is a Kringle from Larsen's bakery.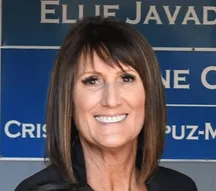 Darlene
Lead Surgical Assistant
Darlene has worked in the dental industry since 1991 and she is a local to our area. She loves creating healthy smiles and educating patients on their oral health.
Darlene is married with two children and spends most of her time with family and friends when not working. She can also be found boating in Eastern Washington, wine tasting or enjoying a great concert!
Angela's dental career began as a chair side assistant in 2002 and then moved to the front desk in 2004. She is the first voice to greet you on the phone, and when you come in the the front door. She also assists with your insurance claims.
Angela is a native of Edmonds, was the last graduating class of Edmonds High School, and loves the rain, beach and ferries. She has two 20- something boys who are fantastic musicians and a black cat named, Shadow. She enjoys reading, easy flower gardening, and recently caught the international travel bug!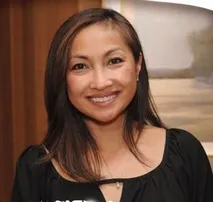 Cristina (Tina)
Dental Hygienist
Cristina is from Oahu, Hawaii. Being a Dental Hygienist is the only job she has had and she still loves it. Cristina enjoys meeting people and making a difference in their life through oral health. Cristina takes great pride in seeing patients come back year after year and seeing their oral health improve over time. Dark chocolate is a favorite indulgence. Her husband makes her laugh and she loves to spend time with her twin granddaughters!